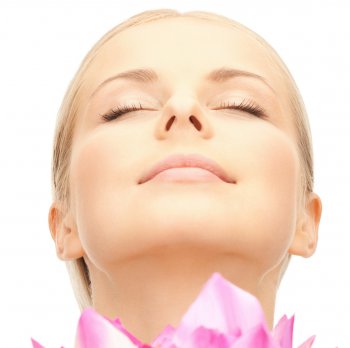 Skin Rejuvenation with the intense pulsed light - IPL PULSAR - If you suffer from inconvenient hair, red and brown spots, spider veins, acne and subsequent scars and especially tired, aging skin, you can solve the problem by undergoing the intense pulsed light treatments.
What is IPL PULSAR?
It is a device operating on the principle of accumulated pulsed of light. The light passes through removable filters in the instrument, which modify its features depending on the problem. The treatment is much skin friendly than laser, because the total energy is divided into short, rapid succession of pulses. This reduces the risk of burns and the formation of unwanted color staining. Due to fewer treatments, this method will also bring significant cost savings.
The intense pulsed light can deal with following problems:
Tired, aging skin
The main effect of the intense pulsed light is a rejuvenation of the aging and damaged skin, for example after the exposure to sun. After the treatment fine wrinkles get smooth, the skin tone gets unified, the enlarged pores get shrinked and the skin elasticity improves rapidly.
Hairs
The application of the intensive pulsed light removes excess body hair or naturally growing unwanted hairs above the upper lip, chin, armpits, groin, legs, arm, back, etc.
Pigmented spots
The intense pulsed light eliminates or reduces the red spots (port-wine stains), redness in the face and neck. It works well on brown pigmentation on the face, hands, the decollete and other parts of the body. It can also remove spider veins and Spider nevi.
Acne
IPL PULSAR device also allows to alleviate symptoms of acne and improves its subsequent scars.
Preparation for a treatment with IPL PULSAR
Preceding a decision whether to undergo an intense pulsed light treatment should be a consultation with a dermatologist to assess your problem and propose solutions. In case the treatments with the intense pulsed light didn´t produce the desired effect, your doctor may suggest an alternative solution. Contraindications are pregnancy, active skin diseases with a negative reaction to light and epilepsy.
The course of treatment with IPL PULSAR
The actual treatment takes several minutes to tens of minutes depending on the problem. It is necessary to protect your eyes with safety glasses during an application of the pulsed light. After the application of a cool gel, the head of the pulsar is attached to the treated area which can be felt as heat, with occasional bites. You should avoid intense sunlight In the first days after treatment, nevertheless it is possible to return almost immediately to normal life.
The results of the treatment with IPL PULSAR
Your doctor will recommend the number of repetitions to achieve the best possible outcome, typically 3-5 treatments within one month for hair removal and skin rejuvenation and 1-2 treatments for pigment-based stains. The hair removal is permanent, but you should bear in mind that in case of the skin rejuvenation, the treatment does not prevent further symptoms of aging. The treatment can be repeated after the consultation with your dermatologist